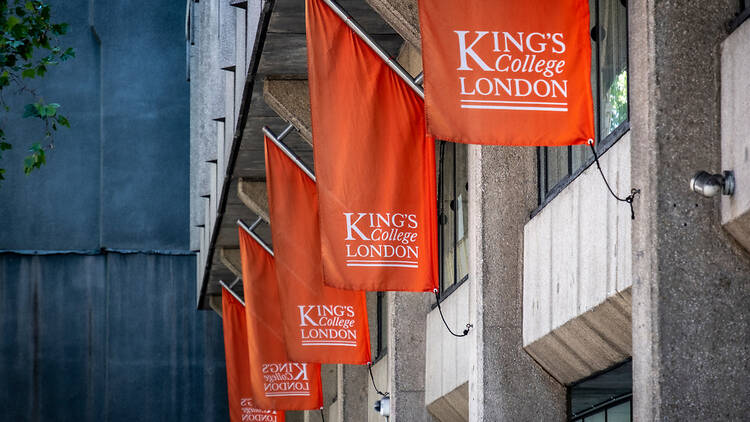 The Sunday Times Good University Guide has spoken, placing three London unis in the top ten
Depending on who you ask, London could be home to a whopping 160 universities. Which is, whichever way you look at it, a lot. And plenty of those are some of the best in the country –and the entire world.
Ask the Sunday Times and London officially has 17 exceptional unis. The publication revealed its Good University Guide 2024 last week, judging 131 UK universities across a range of criteria such as student satisfaction and research output. The headlines saw St Andrews in Scotland awarded the much-sought-after top spot and Oxford relegated to the dark depths of second place.
In other news, three London universities were ranked in the top ten in the country. The London School of Economics placed highest at fourth, while Imperial College London came in at five.
University College London (UCL) rose one place this year to sixth and was also named University of the Year. The guide cited the university's world-leading research, improved graduate prospects and commitment to sustainability as just some of the reasons for its success, describing the university as, 'a powerhouse in British education.'
Other successful London institutions included King's College London and SOAS, which placed at 27 and 28 respectively, and Royal Holloway at 29.
Always one to keep you on your toes, the capital is also home to universities which did not rank particularly well, with the University of East London (UEL) coming in dead last. Ouch. That's a sharp contrast to just a few weeks ago, when UEL was shortlisted for University of the Year by Times Higher Education.
If you're heading to any uni in London this week, don't worry about where these ranking. LSE or UEL, we're all just trying to make our landlords fix the growing patch of mould on the kitchen ceiling because apparently £250 a week isn't enough to buy you respiratory health. Student living, baby!